For Children
Children's eBooks and Audiobooks
Some additional options for children online:
No wait times, no downloads, available on any device!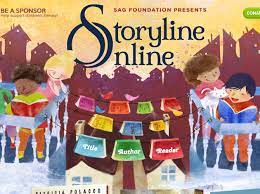 Summer Food Service Program
Ensuring Children have Access to Nutritious Meals and Snacks When School is not in Session
The Summer Food Service Program (SFSP) is a federally-funded, state-administered program. SFSP reimburses program operators who serve free healthy meals and snacks to children and teens in low-income areas.
Finding an SFSP Site
Are you a parent or guardian looking for SFSP sites near you? Find a summer site in your community with our Summer Meal Site Finder mapping tool. You can also text "Summer Meals" to 914-415-6617 or call 1-866-348-6479 to find a site near you.
You can click on the Summer Meal Site Finder above or on the logo on the left side of this page.